The Morgan Hill Walking Group out on its Saturday morning walk near the water tank on El Toro, 31 January 2004. Photo by Larry Haimowitz, using his new pocket-size Pentax digital camera. A tree stump served as a camera rest.

Click on the image below to view the full-size image. Use the browser's "Back" button to return to this page.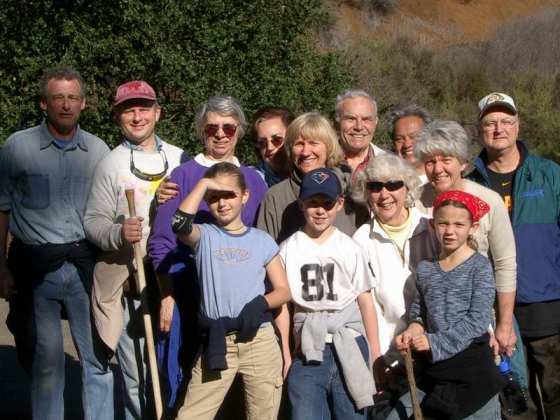 Back (L-R): Larry Haimowitz, Andrew Poth, Gerry Doman, Ed Nauss, Gene Cruz, Dennis Ratay.

Middle (L-R): Helen Lindsey, Marie Lamb, Margaret Ratay.

Front (L-R): Anna Parker, Marc Noble, Dolores Parker, Claire Parker.